David A. Ross
Partner and President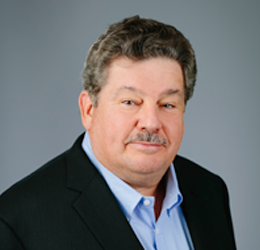 An expert in acquisitions, land use, development, and leasing, Mr. Ross has more than 31 years experience in the commercial real estate business and has been responsible for the development of approximately ten million square feet of commercial, industrial and retail property throughout the Washington, DC and Baltimore, MD metropolitan areas. In addition to his founding role in Atlantic Realty, he maintains a very active presence in the community and local organizations.
Mr. Ross currently serves on the Board of Directors of Easter Seals Greater Baltimore-Washington Region. For more than 10 years Mr. Ross has Co-Chaired the Easter Seals Bright Stars and VIP Campaigns. Mr. Ross was honored with The Clarence Donohoe Award presented annually to an Easter Seals Board Member who exemplifies excellence in leadership and volunteerism. Mr. Ross also serves on the Board of Trustees of Washington & Jefferson College in Washington, PA and chairs their Property, Building & Grounds Committee for the Board. He serves on the Board of Directors for the Virginia Horsemen's Benevolent and Protective Association (VHBPA) where he acts as Treasurer. He is a member of the International Council of Shopping Centers (ICSC) and the Northern Virginia chapter of the National Association of Industrial and Office Properties (NAIOP), and the Greater Reston Chamber of Commerce (GRCC).
Mr. Ross has served as President/Chairman of the Greater Reston Chamber of Commerce and the National Capitol Region of the Easter Seals Society, Chairman of the Steering Committee for Reston Interfaith, and was selected as Reston's Citizen of the Year by the Times Community Newspapers. He has served on the Board of Directors of the Fairfax County Chamber of Commerce, Celebrate Fairfax, the Child Development Center of Northern Virginia, the Reston Teen Center, the Reston Community Center, The Committee for Dulles, the Fairfax County Health Care Advisory Board, Fairfax County Long Term Care Council, and the Northern Virginia Transportation Alliance.
Mr. Ross holds a B.A. degree in political science from Washington and Jefferson College and a masters degree in city planning (MCP) from the University of Pennsylvania and Wharton Business School. Mr. Ross and his family reside in Great Falls, Virginia.